Smajor (Dangthatsalongname)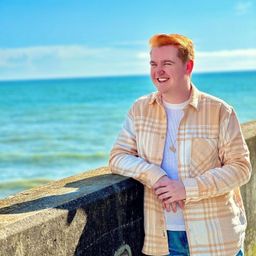 Hi! I'm Scott, or Smajor, or Dangthatsalongname, or MCC Organiser! Basically I'm a branding nightmare! I make a bunch of different content with a focus on Minecraft! If you've watched an SMP, chances are I am connected to it in some way.
Community Track
Joysticks & Journeys
Duration: 1 hour
Location: Community Mainstage - Hall F
Sunday, October 1
11:30 am - 12:30 pm
Featuring: Smajor (Dangthatsalongname), Hew Moran, Purpled and more
These creators have been on epic adventures through virtual realms, and they're here to tell you all about it! Join your favorite gamers to hear about how they turned their passion for play into profit while uniting fans and fellow gamers from all corners of the globe.
Participants
---