Wallibear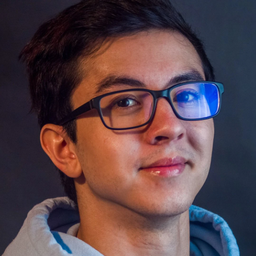 Wallibear is a Twitch Partner and a gaming content creator who plays on "Hypixel," Minecraft's Largest Public Server. He began producing content on Twitch in 2018 and using TikTok and YouTube towards the end of 2020, both opened up his content to new audiences. His clips on Minecraft's "Bedwars" Minigame draw viewers to his Twitch streams and YouTube content through unique clips and gameplay, gathering watchers on all three platforms.
Community Track
Blocks & Beyond
Duration: 1 hour
Location: Community Mainstage - Hall F
Saturday, September 30
4:00 pm - 5:00 pm
Featuring: GamingMermaid, Wallibear, BoomerNA and more
Attention all blocky adventurers and pixel pioneers…this session is for you! Tune in as these creators discuss the magical world of Minecraft — where players are limited only by their own imagination — and how they used the power of play to build flourishing digital communities.
Participants
---
Community Track
Crown the Creators: Tapple
Duration: 1 hour
Location: Community Mainstage - Hall F
Sunday, October 1
1:00 pm - 2:00 pm
Featuring: Anthpo, Aaron Burriss, Wallibear and more
Cheer on your favorite team during this Tapple showdown! Two teams will race to beat the clock as they come up with words for various categories before the ten-second timer runs out.
Participants
---