sidneyraz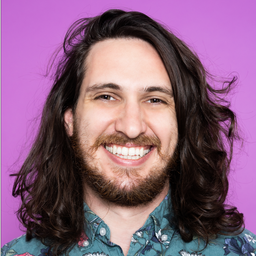 With 10 years of experience as a professional in new media and a proud member of the creator community for 15 years, @sidneyraz is a Los Angeles-based Instagram and TikTok content creator, famous for sharing about "things he didn't know before he was in his 30s". With over 5M followers across platforms, Sidney is social media's most preeminent and recognizable learner. He helps his audience navigate life's challenges (both important and innocuous) through experimentation and discovery.
Community Track
Crown the Creators: Brains vs Funny Bones
Duration: 1 hour
Location: Room 339-342
Saturday, September 30
4:00 pm - 5:00 pm
Featuring: Doctor Mike, sidneyraz, Casual Geographic and more
Survey says… these creators are about to feud it out! Educational powerhouses will face off against comedic titans in VidCon's version of Family Feud!
Participants
---
Community Track
Teach Me Something New
Duration: 1 hour
Location: Room 331/332
Sunday, October 1
2:30 pm - 3:30 pm
Featuring: Astro Alexandra, Doctor Mike, Casual Geographic and more
These creators have a gift for bridging the gap between education and entertainment. Find out how they keep their audience engaged by sharing important information in fun and digestible ways. Drop in to learn something new, and stick around to the end to hear each creator's favorite fun fact!
Participants
---