Sophia Talamas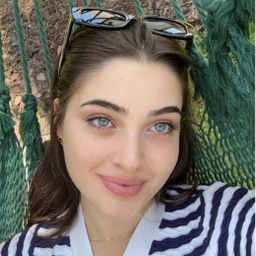 Sophia Talamas is a Tiktok star that rose to fame for her unique underwater performance videos and dancing in public. She has amassed more than 22M fans who follow her in her adventures around the world and her life in college as a pre-med student.
Community Track
Girl Power
Duration: 1 hour
Location: Room 337/338
Saturday, September 30
10:00 am - 11:00 am
Featuring: Hannahxxrose, Astro Alexandra, Zahra and more
Join the conversation as panelists shed light on their experiences both as content creators and as women navigating the digital realm. This session will explore how we can help make the internet a more positive space for women, and how men can champion their fellow creators by actively promoting and centering women's voices in their content.
Participants
---
Community Track
Press Pause - Escaping the Infinite Scroll
Duration: 1 hour
Location: Room 331/332
Sunday, October 1
1:00 pm - 2:00 pm
Featuring: Jess Val Ortiz, Ty G, Sophia Talamas and more
How do these creators take their minds offline when their work revolves around the internet? What do they do to stop scrolling? Listen in as these creators talk about how they unplug to find work-life balance.
Participants
---