Tee Noir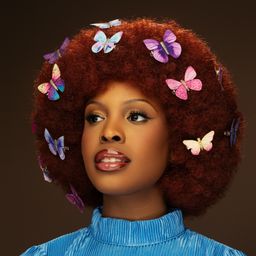 Tee Noir is a digital content creator connecting with her growing audience through her vibrant and thought-provoking commentary videos on pop culture, queerness and Black womanhood.
Community Track
Creating Communities
Duration: 1 hour
Location: Room 331/332
Saturday, September 30
11:30 am - 12:30 pm
Featuring: Tee Noir, Chadio, Gianna Marie and more
Now more than ever, we can connect with others who share our interests, passions, and views. These dynamic creators will have an uplifting discussion about how they've used the things that make them unique to create communities that provide welcoming, safe spaces for their fans. Find out what motivated them to build these spaces, why these communities are valuable, and their advice for future creators who wish to do the same.
Participants
---
Community Track
Skin Just Like Pearls
Duration: 1 hour
Location: Room 339-342
Saturday, September 30
2:30 pm - 3:30 pm
Featuring: Shaelovve, Kaelyn Kastle, Tee Noir and more
Just like Beyoncé, we wouldn't trade these amazing creators for anybody else. In this inspirational hour, these creators will discuss the experience of being a Black woman online, the important messages that drive their content, and what it means to be a role model to Black youth everywhere.
Participants
---