Caleb Simpson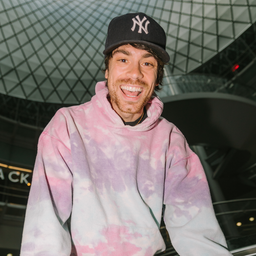 Life in NYC 🌆 and the world 🌍 athlete, host, entertainer, youtuber
Community Track
Creator to Creator: Caleb Simpson & Hannah Williams (Salary Transparent Street)
Duration: 1 hour
Location: Room 336
Saturday, September 30
10:00 am - 11:00 am
Featuring: Caleb Simpson, Hannah Williams (Salary Transparent Street)
These iconic duos are doing it all — from expanding their brands and businesses to consistently uploading entertaining and engaging content. Tune in as they discuss their paths to success, share their strategies, and reveal how they maintain their position at the top of the creator economy (and their fans' feeds).
Participants
---
Community Track
If You Can Gaze Into The Future
Duration: 1 hour
Location: Room 336
Sunday, October 1
10:00 am - 11:00 am
Featuring: Chadio, YUNG ASTROO, Caleb Simpson and more
You might think content creation is a breeze! But where are we headed next? What will the future of content creation and social media look like, and how can both established and emerging creators keep up? Tune in to hear how these creators are tackling new trends, maintaining viewership, and navigating the ever-changing digital landscape.
Participants
---