YUNG ASTROO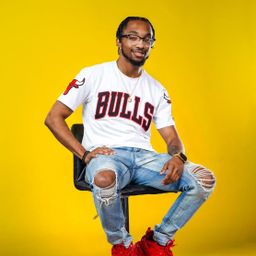 Yung Astroo's content is the prime example of "Quality Content." He takes any situation & turns into a cinematic masterpiece! From working with brands like HBOMax, Paramount Pictures & many more. Soon his mini movies will be on the big screen!
Industry Track
Taking the Long View on Short Form
Duration: 35 minutes
Location: Room 337/338
Friday, September 29
10:25 am - 11:00 am
Featuring: Aaron Burriss, Tim Jablonski, YUNG ASTROO and more
Cost-effective without sacrificing creativity, scalable without requiring complex tech or tools, and compelling content that doesn't require material viewer time commitments — short-form video can be a powerful tool for creators and brands. Join this panel of stakeholders from across the creator economy to explore the power and possibilities of short-form content.
Participants
---
Community Track
Crown the Creators: Brains vs Funny Bones
Duration: 1 hour
Location: Room 339-342
Saturday, September 30
4:00 pm - 5:00 pm
Featuring: Doctor Mike, sidneyraz, Casual Geographic and more
Survey says… these creators are about to feud it out! Educational powerhouses will face off against comedic titans in VidCon's version of Family Feud!
Participants
---
Community Track
If You Can Gaze Into The Future
Duration: 1 hour
Location: Room 336
Sunday, October 1
10:00 am - 11:00 am
Featuring: Chadio, YUNG ASTROO, Caleb Simpson and more
You might think content creation is a breeze! But where are we headed next? What will the future of content creation and social media look like, and how can both established and emerging creators keep up? Tune in to hear how these creators are tackling new trends, maintaining viewership, and navigating the ever-changing digital landscape.
Participants
---