BrentTV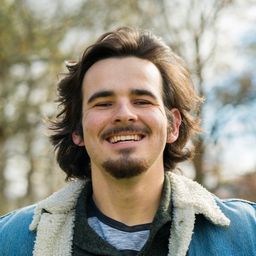 BrentTV is an American YouTuber from Pittsburgh, Pennsylvania. He specializes in creating comedic content for viewers of all ages! His most iconic series would be his hunt for the perfect SpongeBob Popsicle, where he pulled in over 500 million views across all platforms.
Community Track
Funny Business: Behind the Scenes of Comedy Craftsmanship
Duration: 1 hour
Location: Room 339-342
Saturday, September 30
10:00 am - 11:00 am
Featuring: Ty G, Hassan Khadair, Hardstop Lucas and more
Join some of the funniest people online for a laugh-out-loud discussion on the art of comedy. Creators will discuss the viral moments that propelled them into stardom, and how they continue to incorporate their unique sense of humor into their content while keeping it fresh.
Participants
---
Community Track
From Virtually Unknown to Viral
Duration: 1 hour
Location: Room 337/338
Saturday, September 30
2:30 pm - 3:30 pm
Featuring: Merrick Hanna, Gianna Marie, AngryReactions and more
In this thoughtful discussion, creators will discuss what it's actually like to be internet famous. They will reflect on what they wish they'd known before developing a following, the impacts of going from unknown to being recognized in public, and what future creators should know in order to prepare and protect their mental health.
Participants
---
Community Track
Crown the Creators Finale: Get Your Head in The Game!
Duration: 1 hour
Location: Community Mainstage - Hall F
Sunday, October 1
4:00 pm - 5:00 pm
Featuring: Anna McNulty, Merrick Hanna, BrentTV and more
Watch your favorite creators go head to head in the VidCon version of the popular Hedbanz/Heads Up game! Creators will ask a series of yes or no questions to reveal the word or phrase on their headband. Many guesses will be made, but only one creator will win. Plus, tune in for the finale to find out who is crowned ultimate champion of the first-ever Crown the Creators Tournament!
Participants
---