Fabienne Fourquet
CEO at 2bTube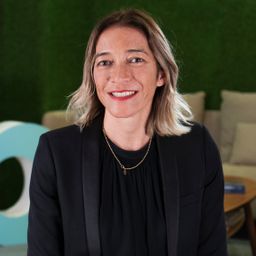 "Former executive of A+E Networks and Canal+, Fabienne Fourquet founded 2btube with her friend and media veteran Bastian Manintveld in September 2014. 2btube is a production company and talent network focused on Spanish language creators and platforms around the world and dedicated to the production of content and formats in Spanish for millennia. With more than 20 channels launched in digital platforms and offices and production studios in Madrid, Mexico, Miami and Quito, Ecuador, 2btube employs ~100 people, represents about 600 creators worldwide and reaches 1.5 billion visits per month.
Branded content, las oportunidades de las marcas en el mundo digital. Estudios de caso
Friday, September 23, 2022
11:05 AM - 11:35 AM
El branded content es una respuesta efectiva a un mercado cada vez más saturado. Las marcas encontrarán una conexión más orgánica y efectiva con la audiencia, logrando posicionarse. Ven y conoce los casos más exitosos de branded content y cuál fue el secreto para ser líder en el mercado.
Cómo las nuevas tecnologías abren espacios al crecimiento de la industria
Friday, September 23, 2022
3:50 PM - 4:20 PM
Los tiempos han cambiado y se ha vuelto más sencillo comunicar, por eso cada vez más personas emprenden su camino como creadores de contenido. La democratización de la tecnología ha logrado una nueva generación de influenciadores, más cercanos, más accesibles y de rápido crecimiento. Estos son los que hoy contribuyen al éxito de las grandes marcas y marcan pauta entre la audiencia.