Laura Dergal
Head of Marketing and Content Development at The Latin Recording Academy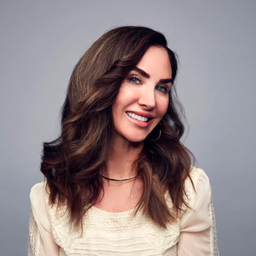 Laura is a content creator and innovator who has spent her career building media brands. She was part of the team that launched the first bilingual entertainment network in the U.S., mun2, while leading Marketing and Communications at Telemundo Cable. Later, as Vice President of Content Partnerships for Univision, she drove the network's digital transformation by launching and programming it's On Demand content offering, and managing partnerships and programming for Comcast, Hulu, Netflix, and YouTube. She was also Vice President of Digital Content and Brand Marketing at Discovery Networks Latin America, and Head of Marketing for Latin America at Spotify before joining the Latin Recording Academy in February, 2020. Laura holds a BA in Sociology from UC Berkeley, an MBA from the Thunderbird School of International Management, and was a participant in Harvard's prestigious program: "The Business of Entertainment, Media, and Sports." She has been recognized as a "Woman to Watch" by Multichannel News, and a "Top Woman in Digital" by Cynopsis. Laura is also a dual citizen of Mexico and the U.S., a marathon runner, a fitness addict, mom to three, Vice President of the North Miami Dade Democrats, and an advocate for plant-based nutrition.
Latinoamérica en acústico: el éxito en México y Brazil
Friday, September 23, 2022
6:30 PM - 7:00 PM
Todos hemos tenido que empujar nuevas iniciativas que mantengan a nuestras organizaciones a la vanguardia, y los cambios en la industria de la música nos han obligado a inventar nuevas maneras de crear y distribuir el contenido. En el caso de la Academia Latina de la Grabación, conocida por los Latin GRAMMYs, una premiación anual, vista solamente por la televisión, ya no era suficiente. Había que llevar las experiencias musicales del Latin GRAMMY a otras plataformas también. En cambio, Meta se ha conocido siempre por su gran oferta de contenido en diversas plataformas, pero tenían que seguir asegurando contenido premium de música para mantener su liderazgo. Hace dos años estas dos necesidades se encontraron, y los resultados son un caso de éxito para ambas organizaciones.