Maca Rotter
CEO at Arena Esports GG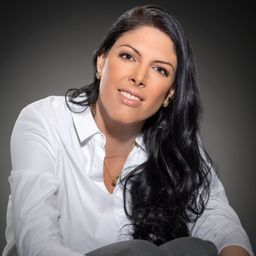 A 25+ year experienced Executive in Licensing, esports and Branding. Achieved great success in founding, developing and expanding domestic and international markets by implementing innovative and strategic approaches in sales/marketing for Licensing & Animation business for Televisa (NYSE: TVSA). Have demonstrated strength in wholesale and retail distribution strategies. Also, wide expertise in business turn-around within highly competitive markets with new brands and content by constantly thinking outside the box. Hires, trains and develops lean and highly motivated teams focused on generating higher sales and revenue by aligning to key core competencies such as team work and customer focus. 9 times recognized in the Top 100 Mexican women in business by Expansion, a countrywide published business magazine. In 2015 awarded among the 14th executives in the first edition of Women to Watch Mexico. Published author of the very first book about Consumer Products in Spanish in 2014. Second edition of the book coming out in 2017. Founded her own Company (LA PANADERIA) for Marketing and Licensing in 2017 expanding the business alongside the team that shared these past 10+ years together.

Served as part of the Board of Directors of Licensing International from 2015 till 2018, also founded the Licensing Association chapter Mexico.

Included among the 19th influential women in the licensing business by the License Magazine, proudly being the only Latin on the list. International Licensing expert speaker & consultant from US to HK, Korea, Spain, France, Brazil, Colombia and of course Mexico. Lastly, became a TEDx speaker in 2018 and 2020, Forbes, Internet Advertising Bureau, Expansion and Adweek as well in 2020. Acted as juror of Latin EFFIE Awards in 2019.

Founded Arena Esports GG in 2019 to create the perfect scenario for brands to enter the Esports industry as the gaming community deserves in MEXICO and Latam! When the market is ready... The ecosystem is waiting to be built with passion & integrity.
El crecimiento de la industria gamer y como integrar a las marcas
Friday, September 23, 2022
4:35 PM - 5:05 PM
Los gamers están tomando gran protagonismo en el mundo digital abriendo una ventana a las marcas para conectar con una nueva audiencia, que es por naturaleza muy participativa. ¿Se dirige el gaming a dominar la industria digital? Descúbrelo con nosotros