Alexandra González
Manager at Media Travelers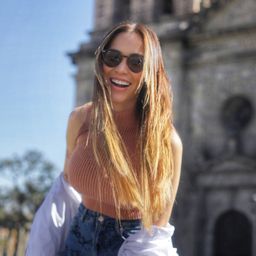 Alexandra Gonzalez is the founder of Media Travelers, an agency representing content creators focused on travel, experiences and lifestyle around the world. Alexandra has a background in the travel industry as well as in management that supports and has positioned Media Travelers to work with brands such as Disney, Emirates, Aeromexico, American Tourister, as well as assisting in the co-production of projects representative of the creators of Media Travelers.
Marketing: crear para influenciar
Friday, September 23, 2022
12:50 PM - 1:20 PM
El marketing digital se transforma y ahora se personifica en en el marketing de influencia, en el que los creadores de contenido toman gran protagonismo, conectando a la audiencia con las diferentes marcas a través de sus experiencias, sinceras, orgánicas, creando una idea que impulsará a las empresas. Ven y conoce los beneficios del marketing de influencias del que todos están hablando.