Natalia Serna
CEO at Goldfish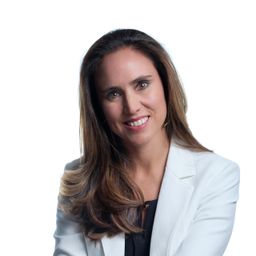 Natalia is the Founder and CEO of Goldsh, an expert and pioneer agency in Inuencer Marketing in Latin America.
Goldsh has been in the market for 9 years and working with +500 clients in the region through its offices in Colombia and Mexico. Some of its most important clients are: Pernod Ricard, Colgate, Disney, Grupo Nutresa, L'oreal, among others.
Natalia is a business administrator, has an MBA, a specialization in Marketing and another in Project Management, as well as a diploma in negotiation from Harvard University. She has extensive experience in Inuencer Marketing, digital, content creation, consultative selling and marketing.
Prior to Goldsh, Natalia worked at Google as Sales Manager and before that, she worked 8 years at Procter & Gamble, in different marketing roles.
Marketing: crear para influenciar
Friday, September 23, 2022
12:50 PM - 1:20 PM
El marketing digital se transforma y ahora se personifica en en el marketing de influencia, en el que los creadores de contenido toman gran protagonismo, conectando a la audiencia con las diferentes marcas a través de sus experiencias, sinceras, orgánicas, creando una idea que impulsará a las empresas. Ven y conoce los beneficios del marketing de influencias del que todos están hablando.