Alex Tienda
Media Travelers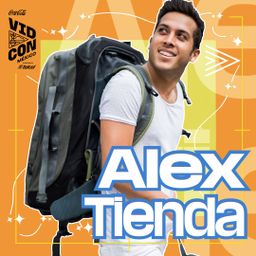 Alex Tienda is a content creator, documentary filmmaker and travel vlogger, with over 12 years of experience. His work is always accompanied by storytelling, looking for quality content and great value for his audience.
Aventureros: Las historias de la vuelta al mundo en 80 views
Saturday, September 24, 2022
3:20 PM - 3:50 PM
Vamos a conocer el mundo desde la mirada divertida de creadores de contenido aventureros, que nos invitan a viajar a través de una pantalla, conociéndo lugares inesperados, paradisiacos y hermosos al otro lado del mundo y nos invitan a soñar con atravesar continentes para conocer nuevas culturas. Ven y conviértete en un aventurero con nosotros.
Meet & Greet Alex Tienda
Sunday, September 25, 2022
2:45 PM - 4:45 PM