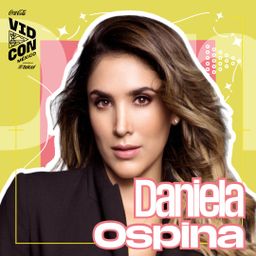 Daniela Ospina is one of the most important entrepreneurs, speakers and athletes in the Hispanic world in the areas of fitness, wellness and beauty.
She put her background and passion for high-performance sports to use, and created her own sportswear line, DanFive, which quickly positioned itself as one of the best-selling brands in her country, and of which she is the main image.
In social networks, this passion became an impact, where Daniela has managed to gather more than 7 million followers, and turn her Instagram account into one of the most followed and with the highest engagement. Forbes magazine named her as one of the 10 most important fitness platforms of 2021.
La nueva modalidad de emprendedores: Influpreneurs
Friday, September 23, 2022
1:35 PM - 2:05 PM
Los creadores de contenido están dando un paso adelante, pasando de compartir su experiencia con marcas a convertirse en una marca, mostrando a su audiencia el gran potencial que tienen como empresarios y como aprovechan al máximo las herramientas que le ofrecen las redes sociales. Es tiempo de crecer e ir por tus sueños ¿Te atreves a formar parte de esta nueva movida de emprendedores?
Contenido sexual y moderación: Donde pintamos la raya
Sunday, September 25, 2022
12:40 PM - 1:10 PM
Diariamente consumimos contenido en redes sociales y vemos contenido sexual explícito, pero como creadores de contenido debemos trazar una linea entre la moderación y el contenido sexual. Daremos consejos y recomendaciones para poner limites e identificar lo que nos gusta y nos hace sentir bien.
Mujeres al poder: Economía y creatividad femenina
Sunday, September 25, 2022
3:25 PM - 3:50 PM
Actualmente, las mujeres conforman el 46% de la población ocupada, el 47% de los/as trabajadores/asalariados y el 53% de los independientes en las principales ciudades del mundo; esto es suficiente como para concluir que su trabajo tiene una incidencia considerable en la economía y en la generación de ingresos personales y familiares; la actividad de las mujeres tiene un gran impacto positivo en la economía, en los negocios, en la agricultura y en la industria. En muchos países las industrias creativas tienden a favorecer la participación de las mujeres en comparación con las industrias más tradicionales.