Diego Plaza
Director General FCO Group y Cofundador Eliot Media at FCO Group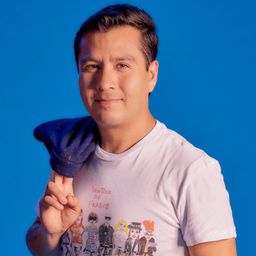 He is currently CEO of FCO Group Mexico, Latam and USA, as well as Co-Founder and CEO of Eliot Media, a multi-format media that has the Eliot Awards: the most influential recognition of digital leaders in Spanish and Eliot Channel on YouTube, the most watched Spanish-language original content network in the world. In addition, he is an active member of AVE and host with Raul Ferraez of the radio program Market Minds on 88.9 FM Noticias and is the author of the book UP! Manual for young executives on the rise: Reexiones necesarias en tu camino al éxito.
In addition, he has more than 18 years of professional experience: He was manager of Mexican ballet dancer Isaac Hernandez from 2011 to 2014. In 2007 he produced the birth of the private initiative event with the highest convening power in Mexico: The Annual Luncheon of The 300 most influential leaders of Mexico, among other activities in various areas of entertainment.
Diego Plaza, is an administrator of the enthusiasm of his work team, promoting the philosophy of "Live to Create" as a purpose.
Eliot: Vivir para Crear
Friday, September 23, 2022
12:40 PM - 1:00 PM
El caso de éxito de Eliot como el medio de comunicación de los Centenials y la creación de una marca social y generacional que entiende y atiende las necesidades del futuro del consumo de contenidos altamente adictivos.