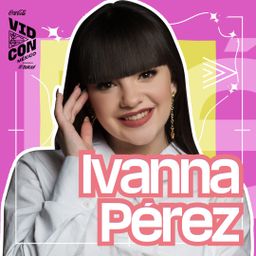 Content creator recognized for her charisma and talent, she gained her popularity creating Lipsync videos, comedy, covers and choreographies. She has participated in music videos, short films, theatrical plays and has won several gold medals in dance competitions.
Meet & Greet Ivanna Pérez
Saturday, September 24, 2022
10:00 AM - 12:00 PM
Ahora todos los boletos podrán tener acceso al meet and greet. ¡Lo único que tienes que hacer es llegar temprano el día del meet and greet, escoger a los que quieras conocer y listo!
Solo habrán 150 boletos por creador, así ponte las pilas y no te quedes fuera
Superando el odio: Herramientas para enfrentar el bullying
Sunday, September 25, 2022
3:45 PM - 4:15 PM
Desafortunadamente, la negatividad está en todas las redes sociales y realmente puede afectar a los espectadores. Estos creadores han optado por tomar una ruta diferente al crear contenido reflexivo y edificante y fomentar comunidades positivas.