Beto Pasillas
Zas Talents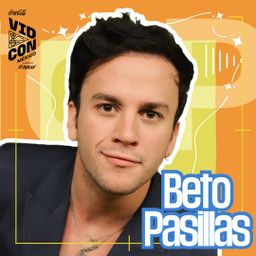 He sings, acts, drives. Tireless creator for his networks, in travel, pets, food, lifestyle, cinema and naturally generates an emotional bond with his audience that adores him and is loyal to him.
Meet & Greet Beto Pasillas
Saturday, September 24, 2022
12:30 PM - 2:30 PM
Ahora todos los boletos podrán tener acceso al meet and greet. ¡Lo único que tienes que hacer es llegar temprano el día del meet and greet, escoger a los que quieras conocer y listo!
Solo habrán 150 boletos por creador, así ponte las pilas y no te quedes fuera
Aprovechando la tecnología básica para la creación de contenido
Sunday, September 25, 2022
2:30 PM - 3:00 PM
Si tu meta es convertirte en creador de contenido, te interesa el mundo de los nómadas digitales, esta es una gran oportunidad. Te enseñamos como aprovechar al máximo las herramientas digitales que tienes a la mano para avanzar en tu carrera como creador de contenido y dar el siguiente paso en redes sociales.
Herramientas para la creación de contenido corto atractivo para tu audiencia
Sunday, September 25, 2022
4:10 PM - 4:40 PM
La velocidad de crecimiento del entorno digital, las plataformas de contenido y los creadores es evidente, y para entender su impacto hay que escuchar de primera mano a los protagonistas del cambio. Conoceremos sobre las oportunidades que el formato de video corto brinda al ecosistema de creadores y las nuevas formas de expresión que se han desarrollado recientemente en el mundo digital. Conoce como nuestros influencers crean contenido corto, te darán tips y recomendaciones de como grabarlo, como editarlo y como postearlo.