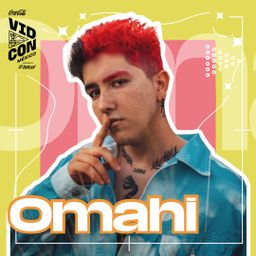 Omahi is a digital content creator that has been characterized by surprising his followers with creative and original content.
Herramientas para evitar el burnout en creadores sin dejar de monetizar
Saturday, September 24, 2022
2:30 PM - 3:00 PM
Entre los espectros más grandes que pesan sobre un creador hoy en día es el burnout y el agotamiento. Si buscamos el #burnout en YouTube, pudiese ser su propio género de contenido. Eso es lo que pasa con un trabajo que se acaba de inventar en la última década, nadie sabe cuanto esfuerzo es suficiente esfuerzo. En este taller, Martín Domínguez, co-fundador de Enchufe.tv y Papel Maché, no te dará consejos de auto cuidado que ya conoces sino herramientas prácticas e implementables de soloprenuer, porque tomar un descanso no debería significar más estrés o desmonetización para un creador, al menos no para un creador que implemente estas herramientas.
Eleva tu nivel: Estrategias para la monetización en redes sociales
Sunday, September 25, 2022
3:00 PM - 3:30 PM
¿Creas contenido y quieres crecer aun más? Saca el mayor provecho a tus redes sociales y aprende como vivir de tu pasión con las mejores estrategias de monetización en redes sociales, de la mano de expertos en el tema.