Juan Pablo Jaramillo
LatinWE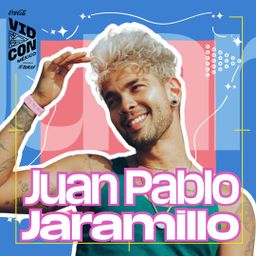 Juan Pablo Jaramillo made what started as a hobby 13 years ago when he posted his first video on YouTube become a dream come true when, thanks to his influence and activism, his proposal #AquiEntranTodos, to have places free of discrimination, became a decree signed by the president himself. Juan Pablo was the first digital content creator to publish what became a bestseller, La Edad De La Verdad, and was the first Latino content creator to be nominated for a People's Choice Award.
Libertades: Una plática de diversidad con la cómunidad LGBT+
Saturday, September 24, 2022
11:00 AM - 11:20 AM
Evolucionar es el principio de la preservación de la vida, pero la evolución ha tomado un nuevo sentido en la era digital. Los estándares que conocíamos han quedado en el pasado, las barreras se han ido difuminado y ahora nos reconocemos por nuestro valor, más allá de nuestra apariencia. La libertad es el centro de la vida y te invitamos a vivir la libertad desde la diversidad, el respeto, la aceptación y el amor. Comparte con los creadores mejor posicionados del momento sus experiencias de vida y las anécdotas más divertidas que los han hecho evolucionar.
Trucos para volverse viral: Cómo crear contenido original
Saturday, September 24, 2022
12:45 PM - 1:15 PM
Algunos alcanzan la fama de la noche a la mañana, pero para otros, el camino es mucho más largo. ¿Qué camino es mejor? ¡Descúbrelo por ti mismo en esta sesión donde probamos tendencias notables!