Liliana Moyano
Co Founder / CFO at Dhana Media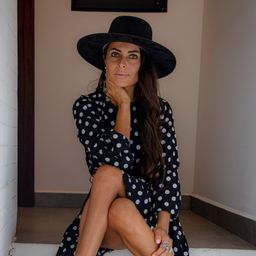 Liliana co-founded Dhana Media 9 years ago, a cutting-edge female-owned production company with a roster of high-profile projects, such as the life of soccer legend Diego Maradona on Amazon Video, where she collaborated as executive producer. "Maradona, Sueño Bendito" was recently renewed for a second season.
Her line of work ranges from leading scripted projects with writers and directors, developing and producing documentaries, feature films, documentary series and series to overseeing business decisions at Dhana Media.
Cómo hacer tu crossover digital y encontrar tus aliados
Friday, September 23, 2022
3:00 PM - 3:30 PM
Para aquellos que tienen grandes ideas, propiedades intelectuales, libros, etc, queremos crear un espacio que les brinde la información y las mejores estrategias para atreverse a dar el salto hacia plataformas de streaming y networks, de la mano de los mejores aliados.