Gaby Gómez
Senior Music Market Development Manager for Mexico & Central America at ByteDance / TikTok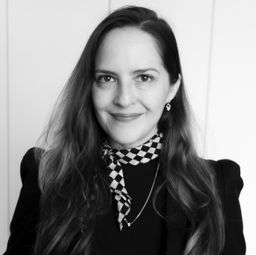 Gaby is currently leading Music Market Development for ByteDance in Mexico and Central America. Before her current role, she worked at OCESA for almost ten years. Her rst position in 2011 was Talent Buyer for iconic Plaza Condesa. From 2013 to 2016, she reinforced relationships with international booking agencies by promoting concerts for many international artists, like Beyoncé, Justin Bieber, Madonna, Rihanna, Pearl Jam & Foo Fighters, and was part of the booking council for Corona Capital Festival in Mexico. She helped curate many other local festivals from 2017 to 2020 and was responsible for OCESA's festivals' live streams and commercial artist endorsements. Before that period, she managed local indie darlings Hello Seahorse! for seven years, for whom she ensured a slot in Coachella 2012. Gaby started her career in 2002 in Sony Music México as Label Manager for International and Mexican Rock Artists like Zoé and Natalia Lafourcade.
Heard it on TikTok: La música como aliado comercial y detonador de tendencias
Friday, September 23, 2022
3:05 PM - 3:35 PM
TikTok ha transformado la forma en que descubrimos y consumimos música. Asimismo, la música acompaña a los usuarios y juntos, generan tendencias. Conoce más acerca del journey de la música en TikTok y lo fundamental que es asociarse cultural y comercialmente con las tendencias del momento. Descubre cómo las marcas pueden sumarse y conectar con nuestra comunidad de más de 1 billón de usuarios mensuales.