Felipe Novoa
CEO at Favik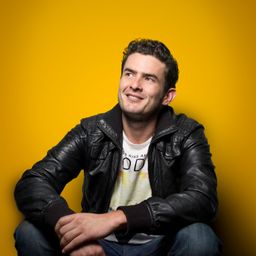 Serial entrepreneur, currently co-founder and CEO of Favik, a technology company dedicated to create and operate digital brands with inuencers. During his career he has founded different startups such as FreeMind (first relaxing drink in Colombia), among others. He has also been a university professor, advisor to different companies and winner of national and international awards such as the TIC Americas of The OAS and nominated for best entrepreneur of 2016 by Dinero Magazine.
Passionate about breaking paradigms and transformation projects such as Volver a Nacer, a journey he undertook with his father and brother riding to Ecuador.
De influencer a empresario: acelerando la economía del creador
Friday, September 23, 2022
6:00 PM - 6:20 PM
Hoy más que nunca las maneras de monetizar en el mundo digital se han expandido y cada vez hay más formas creativas e innovadoras de ganar dinero. Conoce de expertos en el mundo de marketing digital, nuevas y diferentes estrategias para detonar tus ingresos.
Mi hobbie también es mi trabajo
Saturday, September 24, 2022
11:35 AM - 11:55 AM
Prevención del agotamiento e impulso de la creatividad. Los trabajos pueden ser estresantes, pero el arte no debería serlo. Únase a estos panelistas mientras discuten cómo caminar por la delgada línea entre el pasatiempo y la carrera, y cómo mantienen su chispa creativa.