Alessandra Angelini
CEO at Influur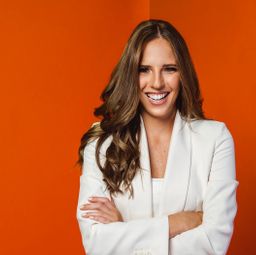 Alessandra Angelini is Influur's co-founder and CEO. She is a former CNN Journalist. Her mission is to help creators live o their talent. Alessandra is passionate about women empowerment and she believes Influur will be the first tech company able to close the gender gap starting from executive roles - to entry-level roles. Alessandra is a University of Miami graduate with a Master in Business Administration and Leadership.
Cómo las nuevas tecnologías abren espacios al crecimiento de la industria
Friday, September 23, 2022
3:50 PM - 4:20 PM
Los tiempos han cambiado y se ha vuelto más sencillo comunicar, por eso cada vez más personas emprenden su camino como creadores de contenido. La democratización de la tecnología ha logrado una nueva generación de influenciadores, más cercanos, más accesibles y de rápido crecimiento. Estos son los que hoy contribuyen al éxito de las grandes marcas y marcan pauta entre la audiencia.