Raúl García
Director de Contenido Digital y Relaciones Públicas, LatinWE y LatinWD at LatinWE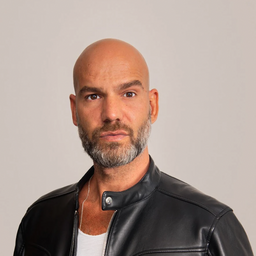 Raul Garcia is the Director of Digital Content and Public Relations for Latin World Digital, and Latin World Entertainment, the leading Hispanic talent management and entertainment marketing agency in the United States founded by actress Soa Vergara and media executive Luis Balaguer.
With 20 years of experience in the entertainment industry, Raul is responsible for highlighting the value proposition and visibility of both agencies as well as the multiplatform stars he represents, being a key player in the development of original content for various platforms, from conceptualization to production.
A two-time Emmy Award winner, Raul began his career as a correspondent and anchor for Univision News in Chicago, and was part of the team that launched Hola TV, ¡Hola! magazine's first cable channel for Latin America and the U.S. Hispanic market.
Marca personal disruptiva: 4 Casos de éxito de mujeres que lideran la industria digital
Saturday, September 24, 2022
12:00 PM - 12:30 PM
En este panel lleno de estrellas multiplataforma, escucharemos de primera mano las historias de cada una de estas mujeres que lograron exitosamente construir una marca personal disruptiva. Además, entra en detalle cómo crear, crecer, posicionar e impactar comunidades y trascender en el tiempo.