Manuela Gómez
CMO Latin World Digital, VP Comercial Digital de LWE at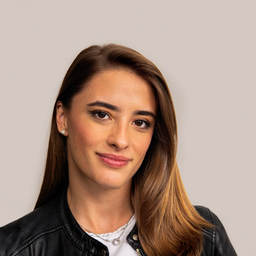 Manuela Gomez is CMO Latin World Digital, and Vp Digital Commercial for LWE, the leading Hispanic talent management and entertainment marketing company in the United States founded by Sofia Vergara and Luis Balaguer. She is in charge of marketing campaigns and contracts for LatinWE's digital talent department.
Manuela is a pioneer in digital industry marketing and is one of the youngest executives in the inuencer marketing industry, an industry in which she has made the most successful marketing campaigns and delivered successful business opportunities, in the hand of big brands such as Coca-Cola / Sprite and Bubulubu in Mexico, P&G, Foreo, Estee Lauder and Netix in Latam, Faber-Castell, Huawei and Pony Malta in Colombia, McDonald's and T-Mobile, Gymshark and Benet Cosmetics in the United States, among many others.
La nueva modalidad de emprendedores: Influpreneurs
Friday, September 23, 2022
1:35 PM - 2:05 PM
Los creadores de contenido están dando un paso adelante, pasando de compartir su experiencia con marcas a convertirse en una marca, mostrando a su audiencia el gran potencial que tienen como empresarios y como aprovechan al máximo las herramientas que le ofrecen las redes sociales. Es tiempo de crecer e ir por tus sueños ¿Te atreves a formar parte de esta nueva movida de emprendedores?