Andrea Miranda
Editora General de Debate at El Debate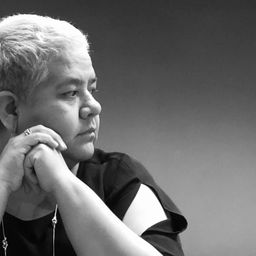 Andrea Miranda is an expert in the creation of digital audiences and specific niches, she has designed the organizational strategies of product and content for different brands, editorial products and events.
Trained in the exact sciences of mechanical engineering and master's studies with a specialty in industrial design, with an affinity for letters and image, she became the founding leader as General Editor of all Debate's content projects, since 18 years ago. She manages debate.com.mx, a portfolio of 32 digital brands, 10 editions of printed newspapers and also a large number of magazines and commercial supplements.
With active participation, seeks and selects content and data talents, to form the multi-professional team that drove the regional newspaper of Sinaloa, Mexico, EL DEBATE, and turned it into the leading brand in content generation in Mexico being already a national benchmark of innovation and traffic with 98 million unique monthly users, GA January 2022.
Speaker, mentor and jury on digital content and journalism in Latin America. Strong advocate for freedom of expression and protection of journalists. Member of the board of directors of the Inter American Press Association 2018 - 2024 and the Mx Media Alliance. Translated with www.DeepL.com/Translator (free version)
El futuro de las noticias en medio de la era digital
Friday, September 23, 2022
12:05 PM - 12:25 PM
Las redes sociales han creado una revolución digital que nos marca un nuevo rumbo en la comunicación. Esto incluye las noticias, que ahora están a un clic de distancia en cualquier momento del día. Pero ¿Qué nos espera? Descubre cual es el futuro de la industria de la comunicación en medio de la era digital.