Gabe Ruiz
Director at Producciones Sin Contexto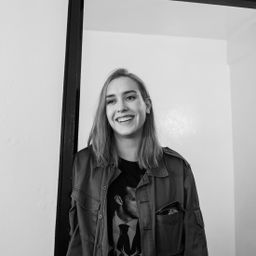 Gabe Ruiz is the director and co-founder of Producciones Sin Contexto, a Juarense media company responsible for projects such as Leyendas Legendarias, El Dollop, Qué Fue de Ellos, Escuela Secreta and Músicos de Sillón, among others.
Podcasts, la nueva manera de conectarse con grandes audiencias
Friday, September 23, 2022
5:45 PM - 6:10 PM
La voz es una gran herramienta, que mutó de la radio y se abrió paso para llegar a la era de los podcast, un formato en el que no solo se es más cercano, sino que abre espacio para que muchas más personas se unan en un tema de interés común. Hemos logrado traspasar fronteras y dirigir la conversación hacia un estilo fresco, divertido y que deja mucho en que pensar. ¿Será esta una nueva revolución en la forma de comunicar?