Alina Pineda Lemus
Community Lead, Canva Creators México y Colombia at Canva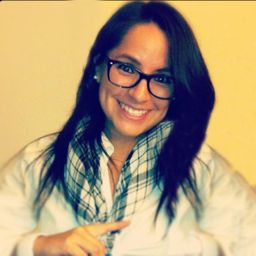 Alina Pineda is a communicologist with more than 15 years of experience in marketing, graphic design, audiovisual production and public relations, generating content strategies and links for various brands and involved in the creation of digital and in-person communities for companies such as Yelp and currently responsible for the Canva Creators Community in Mexico and Colombia.
Cómo crear videos on-brand de forma rápida y sencilla
Friday, September 23, 2022
5:45 PM - 6:15 PM
Canva es la herramienta de diseño e identidad de marca más fácil de usar del mundo: ¡también para producir videos atractivos! Con el editor de Canva tu equipo podrá trabajar de forma simultánea y podrás transformar todo tipo de documentos en vídeos en tan solo un click.
Creadores: ¡sus historias cobran vida en Canva!
Sunday, September 25, 2022
2:20 PM - 2:45 PM
Con Canva es más fácil interactuar con tu audiencia, amplificar tu alcance y crear contenido atractivo sin necesidad de tener experiencia en diseño. Con nuestro intuitivo editor de vídeo y las miles de plantillas disponibles, podrán crear vídeos increíbles, estén donde estén y sin necesidad de instalar ningún software.