Gustavo Vargas
Director PR y Comunicaciones LATAM at Kwai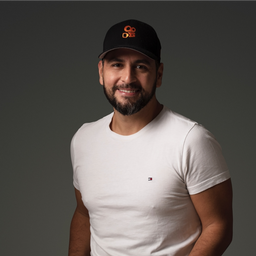 Director of strategic communications and crisis management with +20 years of experience in the Tech, e-commerce, aviation, infrastructure, energy and consulting industries.
Expert in developing and implementing strategies that promote, enhance and protect the reputation of companies, facilitating sustained growth and business development.
Proven ability in leading cross-functional and multi-cultural teams, managing complex and large-scale projects, building strong relationships with stakeholders, negotiating favorable agreements and alliances, effective crisis management and conflict resolution, coaching and team development.
El futuro de las noticias en medio de la era digital
Friday, September 23, 2022
12:05 PM - 12:25 PM
Las redes sociales han creado una revolución digital que nos marca un nuevo rumbo en la comunicación. Esto incluye las noticias, que ahora están a un clic de distancia en cualquier momento del día. Pero ¿Qué nos espera? Descubre cual es el futuro de la industria de la comunicación en medio de la era digital.