Efraín Mendicuti
Head of Global Business Solutions México at TikTok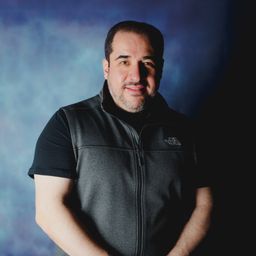 For the past 27 years, Efrain Mendicuti has been part of the group of leaders at the forefront of the digital transformation of the advertising industry in Mexico.
Not only from a marketing and communication point of view, but above all with a strong focus on the process of transformation and development of the professionals behind hundreds of brands and agencies in the country, which has earned him recognition as one of the most confident, effective and credible professionals in the Ad Tech industry in Latin America.
His professional experience includes having been part of the founding team of Google in Mexico, having launched the commercial operation of Twitter in Mexico; and today being responsible for the opening and launching of the commercial operation of TikTok for Business in the country.
In addition to his professional training in Communication and Advertising, Efrain has studies in Leadership and Talent Management with institutions such as Harvard School of Business and Yale School of Management, in addition to having a certification as an Executive and Corporate Coach by CorpXcoach, another in the Science of Happiness at Work by the IPPQ Institute in England and one more as a High Performance Coach, also by the IPPQ Institute and the European Mentoring and Coaching Council.
As an international speaker he has participated with multiple organizations in Latin America and the United States, including Dupont, Wal-Mart, Microsoft, Facebook, Harley-Davidson, The Walt Disney Company, Citi Banamex, DELL, E-Consultancy, ANTAD, Grupo Aktal, IEBS Guatemala, ASA-IM (USA), Universidad de Lima (Peru), ITESM, IIR Spain, PepsiCo, Dell, in addition to his TED Talk at TEDX Jardín Zenea where he shared his methodology for team alignment, prioritization and focus, called Los GRANDES3.
For the past 16 years, Efrain has participated as a Master's and Postgraduate professor with the Instituto Superior para el Desarrollo de Internet (ISDI), Universidad Anahuac and other institutions. Translated with www.DeepL.com/Translator (free version)
He has also been a member of the board of the Interactive Advertising Bureau (IAB) Mexico on multiple occasions and created the first Diploma in Integral Digital Marketing at the Universidad Anáhuac.
Additionally, Efrain has spent the last three years of his career interviewing every week some of the most prominent thought leaders, business, education and culture, in the world; about their trajectory, experience, lessons and best practices and sharing them in his podcast: EntreMentorES #DLC.
TikTok, entretenimiento que convierte
Friday, September 23, 2022
4:30 PM - 5:00 PM
TikTok genera una conexión entre marcas y comunidades, en donde la diversidad de contenido no solo ha fortalecido nuestro alcance, sino que ha sido una pieza indispensable para llegar hasta donde estamos. En TikTok las marcas y las agencias ya no se limitan únicamente a anunciar. Gracias al contenido pueden, de hecho, generar un vínculo verdadero con su audiencia. Para las marcas, esta era representa una posibilidad de transformar por completo lo que entendemos por «publicidad». En TikTok cualquier idea puede significar el inicio de una tendencia.