Diana Ramirez
Head of Latam Advertising at Spotify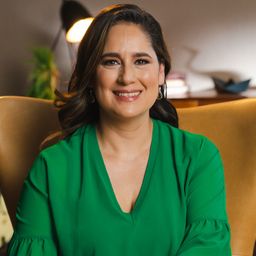 Diana Ramírez es Head of Advertising de Spotify en Latinoamérica, rol con el cual lidera a un equipo a lo largo de la región que trabaja con grandes marcas y las ayuda a conectar con la audiencia de Spotify de manera significativa.
Diana es una experta en e-commerce y marketing digital, con más de 18 años trabajando en la industria , antes de unirse a Spotify colaboró en Twitter y Microsoft . Graduada con honores y posgrado en Stanford School of Business y en Bar Ilan Israel University , Juez del Ojo de Iberoamérica y IAB en México. En 2022 fue seleccionada como una de los 25 líderes más influyentes en el marketing en LATAM por Advertising Week, la revista Líderes Mexicanos y FCO Group y Leading Women 2022
El futuro del podcasting y las tendencias
Friday, September 23, 2022
12:05 PM - 12:25 PM
El podcasting llegó para quedarse y su evolución es acelerada, convirtiéndose en la nueva forma de comunicar y de hablar de temas que antes se consideraban espinosos. ¿Cuáles son las nuevas tendencias? ¿Que nos espera en esta nueva era tecnológica de la mano de los podcasts? Esto y mucho más lo estaremos platicando con grandes figuras dentro del mundo del podcasting.