Pablito Castillo
Content Creator at FaroLatino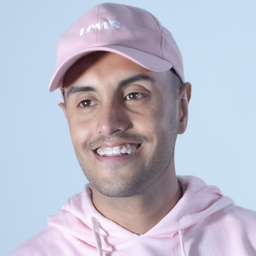 Winner of Argentina's Martín Fierro Digital 2021 Award in the "TikTok" category, where he has more than 4.4M followers.
- Pablito Castillo went viral several years ago for the humor videos he uploaded to the YouTube platform along with his mom Patricia and his younger brother.
- In addition to being a humor content creator, Pablito is also a musician.
Desarrollo de creadores de contenido y artistas en TikTok
Saturday, September 24, 2022
4:30 PM - 5:00 PM
TikTok revolucionó la manera de crear contenido, descubrir canciones y artistas, transformando la forma en que las personas se relacionan con el formato de video. Hablamos con Carolina Ramírez Daza, Music Partner Specialist de TikTok para Latam, Graciela Contrera de FaroLatino y el influencer argentino Pablito Castillo sobre el proceso de creación en la plataforma con el fin de conectar con personas y afianzar la audiencia de los creadores de contenido.