Mauricio Cabrera
CEO at Story Baker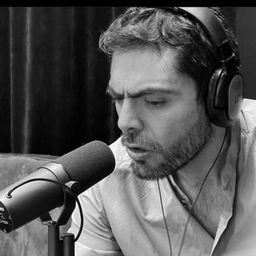 Serial entrepreneur. Creator of juanfutbol, Tiki Taka and Story Baker. Content therapist. Writer, podcaster and international speaker. Author of Panmedials, the media pandemic.
El futuro de las noticias en medio de la era digital
Friday, September 23, 2022
12:05 PM - 12:25 PM
Las redes sociales han creado una revolución digital que nos marca un nuevo rumbo en la comunicación. Esto incluye las noticias, que ahora están a un clic de distancia en cualquier momento del día. Pero ¿Qué nos espera? Descubre cual es el futuro de la industria de la comunicación en medio de la era digital.
Multiplataforma: así es como se hace
Saturday, September 24, 2022
3:00 PM - 3:30 PM
Sabemos que poner los vídeos en múltiples plataformas sociales es clave para sacar el máximo provecho de los contenidos. El problema es que muchos creadores no tienen tiempo para hacerlo y están dejando a los fans y al dinero sobre la mesa. Jellysmack habla de por qué los creadores deben priorizar la distribución multiplataforma y cómo hacerlo sin añadir más trabajo.

- Los creadores tienen la capacidad de llegar a diferentes audiencias dependiendo de las plataformas en las que publiquen
- Ser multiplataforma puede desbloquear el crecimiento y los ingresos adicionales, lo que conduce a más oportunidades
- Al no ir a la multiplataforma los creadores están dejando dinero sobre la mesa
- Mejores prácticas y consejos para crear contenidos que funcionen en todas las plataformas