Crescentshay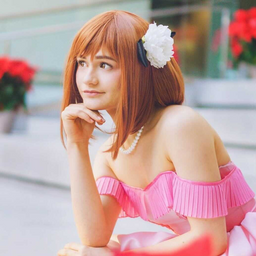 Crescent Shay is a fashion designer and a multi-talented DIY artist who loves to share her progress and adventures in crafting and cosplay. She wants to use her social platform as a way to express herself, spread positivity, and inspire others to take on creative projects! Shay has been covered by several publications including Vogue, PopSugar, and Insider.
Community Track
Strut Your Stuff
Duration: 1 hour
Location: Creative Lab Stage
Friday, June 23
1:00 pm - 2:00 pm
Featuring: Crescentshay, MissDarcei, Nava Rose and more
From flashy and fabulous to eclectic and electric, these creators slay all day! Join them for a fashion-forward panel as they reflect on their unique sense of style and how they found a look to call their own.
Participants
---