HappyKelli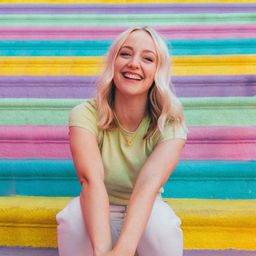 Happy Kelli is a creator and professional dancer who hopes to be the reason someone smiles today. Kelli is best known for her silly, satisfying, and happy short-form videos.
Community Track
Bust a Move: A VidCon Dance Party
Duration: 30 minutes
Location: Festival Stage
Thursday, June 22
9:30 am - 10:00 am
Featuring: HappyKelli, Adam Rose, Cost n' Mayor
Kick off a weekend of fun with TikTok sensations Cost n' Mayor, Adam Rose and HappyKelli! What better way to start VidCon than to get your body movin' and groovin'?
Participants
---
Community Track
Bringing Joy to the World Wide Web
Duration: 1 hour
Location: Amplify Stage
Friday, June 23
10:00 am - 11:00 am
Featuring: OldGays, Cooking with Lynja, Mamatot and more
Whether dancing, cooking, or just sharing a personal anecdote, these creators are spreading joy across the internet every day and uniting fans from all corners of the globe. Come listen to them discuss what fills them with happiness, and how they work to integrate that feeling into their content.
Participants
---