Jovenshire
Executive Producer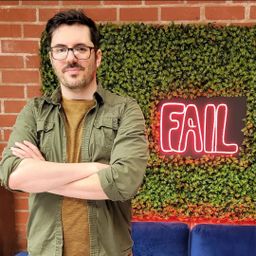 The Jovenshire started his career by garnering tens of millions of views for Smosh Games, and then has since created Worst Ways To Die the animated series for Arcade Cloud (2.7m subscribers). A live-action branded series for Wizards of the Coast, Stuff of Legends where Dungeons & Dragons game play is brought to life with puppets, and he is currently Showrunning and Directing content such as View From Down Undah, and Womp&Co. for Fail Army's audience of more than 15 million.
Community Track
Masters Without A Script
Duration: 1 hour
Location: Creative Lab Stage
Saturday, June 24
4:00 pm - 5:00 pm
Featuring: Hayden Hillier-Smith, Michelle Khare, Jovenshire and more
In the crowded digital space, these creators know how to stand out using unscripted content to make authentic connections with their audience. Learn how they shape their videos, from concept to completion.
Participants
---