Alan Chikin Chow
YouTuber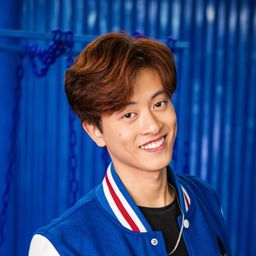 Alan Chikin Chow is a breakthrough digital creator and actor, topping the charts with the #1 Highest Viewed YouTube Channel in the US. Best known for his comedy skits, Alan has amassed over 30 million followers and 20 billion views across platforms. As an actor, Alan has appeared in Grey's Anatomy, Home Economics, and Into the Dark. This year, Alan is set to executive produce and star in a feature film with digital studio Creator Plus.
Community Track
Ginormo: Elevating AAPI Storytelling on YouTube
Duration: 1 hour
Location: Spotlight Stage
Saturday, June 24
5:30 pm - 6:30 pm
Featuring: Alan Chikin Chow, Ian Boggs, Jeenie Weenie and more
Join us for Ginormo: Elevating AAPI Storytelling on YouTube, a screening and panel discussion of Ginormo!. The new 6-episode sci-fi metacomedy series co-created by Ken Mok, an Emmy nominated Producer, and Steven He, features an almost all Asian cast of 8 creators including: Steven He, Alan Chikin Chow, Ian Boggs, Jeenie.Weenie, Steven Ho, Kallmekris, Nathan Doan and Joma Tech.
Participants
---
Industry Track
Stream to Mainstream: Hollywood's New Rules of Engagement
Duration: 45 minutes
Location: Ballroom D
Thursday, June 22
9:30 am - 10:15 am
Featuring: Michelle Koshman, Jade Sherman, Christina Chang and more
Creators are crossing the chasm, entering the entertainment industry's mainstream with increased scale. Now, many of the entrenched processes and protocols that have defined this space for decades are being challenged. From creative control, to contracting and IP ownership, to how digital audiences translate into box office dollars, this transition hasn't always been smooth. Join this panel of traditional and next-gen stakeholders to explore how the new rules are being written in real time and defining the future of entertainment for years to come.
Participants
---