MissDarcei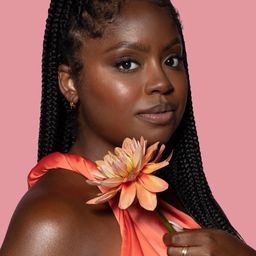 Darcei Giles aka MissDarcei has taken the beauty space by storm with her vibrant personality and incredible makeup talent. Her growth on TikTok is partly due to her viral series "Black Girl Tries", where she experiments with different trends to see if they work on a darker complexion. Although she is extremely well known for her skill, she may also be recognized by her passion for all things surrounding Korean pop culture! Darcei has truly established herself within the digital space and will only continue to rise with her contagious energy.
Industry Track
From Exclusive to Inclusive: Building a More Equitable Creator Economy
Duration: 45 minutes
Location: 304ABC
Thursday, June 22
4:15 pm - 5:00 pm
Featuring: Angel Bellon, MissDarcei, juixxe and more
The creator economy might be replicating Hollywood's norms and its exclusionary culture – but that won't stop diverse creators from finding success in an industry that wasn't built with them in mind. As younger people drive the demand for diverse creator content, the influencer marketing industry is evolving from benefitting a select few to elevating every kind of creator. Brought to you by Paramount's Audience Impact & Intelligence team, this conversation with diverse creators will help marketers understand how to responsibly co-create a more equitable and inclusive creator economy.
Participants
---
Community Track
Inspiring the Next Generation of Black Creators
Duration: 1 hour
Location: Discover Stage Presented by Wondershare
Thursday, June 22
11:30 am - 12:30 pm
Featuring: Lauren Ashley Beck, Charlie Curtis-Beard, MissDarcei and more
Just like the creators who paved the way for them, these creators aim to inspire and facilitate inclusion in the industry for their successors. In this discussion, panelists will talk about who influenced them the most and will highlight the ways they hope to energize and educate those hoping to get into the creative space.
Participants
---
Community Track
Strut Your Stuff
Duration: 1 hour
Location: Creative Lab Stage
Friday, June 23
1:00 pm - 2:00 pm
Featuring: Crescentshay, MissDarcei, Nava Rose and more
From flashy and fabulous to eclectic and electric, these creators slay all day! Join them for a fashion-forward panel as they reflect on their unique sense of style and how they found a look to call their own.
Participants
---