The Truth Doctor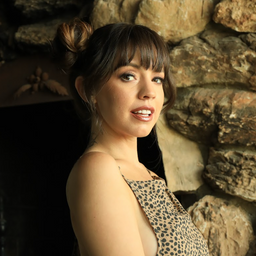 Dr. Courtney Tracy, best known as "The Truth Doctor" is a renowned licensed psychotherapist, healthcare entrepreneur, creator, speaker, writer, activist, and show host. Dr. Courtney and her team produce The Truth Doctor Show, a show hosted on YouTube and Snapchat that uses pop culture and the media to break down relatable mental health topics. She's on several professional boards including NAMI and has supported mental health initiatives for major brands such as YouTube, Maybelline, Cosmopolitan, TikTok, Meta, Batiste, CVS, and Netflix. When she's not creating for her audience of over 2.3 million, she's running the two mental health businesses she founded, writing her debut non-fiction book, and thinking of the next way she can change the way we think about mental health.
Community Track
Beating Burnout
Duration: 1 hour
Location: Creative Lab Stage
Saturday, June 24
5:30 pm - 6:30 pm
Featuring: The Truth Doctor, Sarah Schauer, Mr. Hamilton and more
Being a content creator sounds like a dream career to many, but like any other job, the possibility of burnout is very real. The pressure of needing to post consistently to make a living while trying to keep up with rapidly-evolving trends and platform changes can be overwhelming and exhausting. In this panel, creators will discuss common causes of burnout, how it affects them, and the strategies they use to overcome it.
Participants
---
Community Track
Press Pause - Escaping the Infinite Scroll
Duration: 1 hour
Location: Amplify Stage
Saturday, June 24
10:00 am - 11:00 am
Featuring: Alicia Mccarvell, The Truth Doctor, Manu Gavassi
How do these creators take their minds offline when their work revolves around the internet? What do they do to stop scrolling? Listen in as these creators talk about how they unplug to find work-life balance.
Participants
---
Community Track
Get Smart
Duration: 1 hour
Location: Spotlight Stage
Friday, June 23
4:00 pm - 5:00 pm
Featuring: sidneyraz, Renegade Science Teacher, The Truth Doctor and more
At the intersection of entertainment and education, these creators aim to teach you something new with almost every upload! Join these brilliant minds as they break down the process of delivering lessons that make us a little smarter every day.
Participants
---