Ranboolive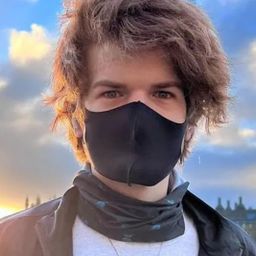 Ranboolive is awesome. Ranboolive WILL be awesome. I love Ranboolive.
Community Track
Generation Loss: How It Happened
Duration: 1 hour
Location: Arena
Friday, June 23
5:30 pm - 6:30 pm
Join Ranboo as he discusses his independent horror project Generation Loss. Get a look behind the scenes and hear about future plans for the series.
Participants
---
Community Track
Out & Proud: Changing the Name of the Game
Duration: 1 hour
Location: Trending Stage presented by Ruby Gillman, Teenage Kraken
Thursday, June 22
4:00 pm - 5:00 pm
Featuring: Smajor, aimsey, cuptoast and more
These iconic streamers have built inclusive and welcoming communities who share their passion for play. In this session, they'll discuss how being out publicly shaped the fanbase and how their gaming careers affect their personal lives offline.
Participants
---