Mr. Hamilton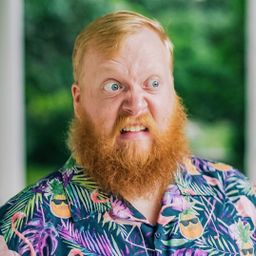 Mr. Hamilton is a former teacher turned TikToker and voice actor. You may have heard his voice as Van Dyke on Disney's Hamster & Gretel. He's just lucky to be here at all!
Community Track
LOL Legends
Duration: 1 hour
Location: Creative Lab Stage
Thursday, June 22
1:00 pm - 2:00 pm
Featuring: Mr. Hamilton, Brandon Rogers, Eddy Burback and more
Is laughter really the best medicine? These creators think so! Join these comedy legends to learn where they come up with the ideas that keep you laughing.
Participants
---
Community Track
Beating Burnout
Duration: 1 hour
Location: Creative Lab Stage
Saturday, June 24
5:30 pm - 6:30 pm
Featuring: The Truth Doctor, Sarah Schauer, Mr. Hamilton and more
Being a content creator sounds like a dream career to many, but like any other job, the possibility of burnout is very real. The pressure of needing to post consistently to make a living while trying to keep up with rapidly-evolving trends and platform changes can be overwhelming and exhausting. In this panel, creators will discuss common causes of burnout, how it affects them, and the strategies they use to overcome it.
Participants
---