Claudipia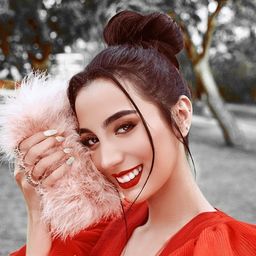 Claudipia, affectionately known as the "Queen of Trying" all over Latin America, is a charismatic Chilean YouTube influencer with a dynamic personality that is reflected in her video content. Claudia's fans, over 5.6 million followers on YouTube, feel connected to her through her catchy intro "Super Super Super" and her super viral beauty and fashion content. Her fans love her unique and dynamic energy, quirky personality, positivity, and welcoming spirit. Her global fans come from the US, Mexico, all of Latin America, and Spain. Her couples channel with her boyfriend Jason has over 2 million followers and features content such as vlogs, travel, and lifestyle. When Claudia isn't traveling back and forth between Mexico, Korea, and the US, she can be found at home with her boyfriend and their sweet Pomeranian, Chuchu.
Community Track
Millennial Lotería
Duration: 30 minutes
Location: Festival Stage
Friday, June 23
12:30 pm - 1:00 pm
Featuring: Jesus Nalgas, Neekolul, Claudipia and more
Join these creators for the ultimate showdown! They'll battle it out during this new twist on a classic party game. Come see who is crowned champion!
Participants
---
Community Track
Strut Your Stuff
Duration: 1 hour
Location: Creative Lab Stage
Friday, June 23
1:00 pm - 2:00 pm
Featuring: Crescentshay, MissDarcei, Nava Rose and more
From flashy and fabulous to eclectic and electric, these creators slay all day! Join them for a fashion-forward panel as they reflect on their unique sense of style and how they found a look to call their own.
Participants
---