Niki Nihachu (Nihachu)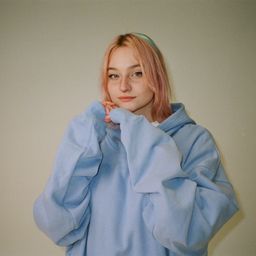 Nikita "Niki", better known online as Nihachu, is a YouTuber and Twitch streamer who primarily focuses her content on lifting up women and talking about mental health and equality.
Community Track
Be Kind Online
Duration: 1 hour
Location: Spotlight Stage
Thursday, June 22
5:30 pm - 6:30 pm
Featuring: naomiheartsxo, Chrissy Chlapecka, Drew Afualo and more
These creators work tirelessly to entertain their fans, and yet they often bear the brunt of cyberbullying. In this panel, they'll discuss the impact cyberbullying has on their lives and careers, how they deal with it, and the importance of building positive digital communities.
Participants
---
Community Track
Girls in Gaming - Here to Slay, Here to Play
Duration: 1 hour
Location: Trending Stage presented by Ruby Gillman, Teenage Kraken
Friday, June 23
10:00 am - 11:00 am
Featuring: Kelsey Dangerous, Lana Rae (Lanaslifeee), Hannahxxrose and more
Not so long ago, the gaming space was largely dominated by men. Now, women make up half of all gamers and more women than ever hold leadership positions in the industry. And yet, the issues around online harassment and lack of female character representation persist. In this panel, we'll hear from top streamers as they discuss their experiences and how women are shaping the future of gaming.
Participants
---