CalebCity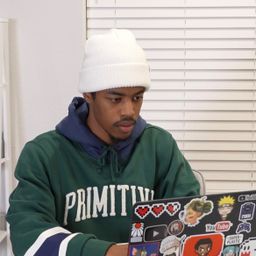 A comedy sketch writer and actor.
Community Track
Long Live Laughter
Duration: 1 hour
Location: The On Air Stage
Saturday, June 24
1:00 pm - 2:00 pm
Featuring: Markell Washington, CalebCity, Dtay Known and more
Join this panel of comedic geniuses as they discuss how they incorporate their sense of humor into their content, breaking up the mundanity of every-day life with razor-sharp wit and relatable anecdotes. Learn how these ultra-funny creators keep their communities entertained with their unique blend of charisma, knack for storytelling, and captivating on-camera presence.
Participants
---
Community Track
Standout Scripts: The Key to Strong Storytelling
Duration: 1 hour
Location: Creative Lab Stage
Saturday, June 24
11:30 am - 12:30 pm
Featuring: Drew Gooden, Rebecca Parham (Let Me Explain Studios), Julian Bass and more
Crafting a video takes more than just a great idea. Behind the scenes, creators are working tirelessly to choose the right topics and compose scripts that will make for entertaining and captivating content. Get an inside look into how these creators choose the right themes for their audience and build out scripts in the unique voice their fans have come to know and love.
Participants
---