Nava Rose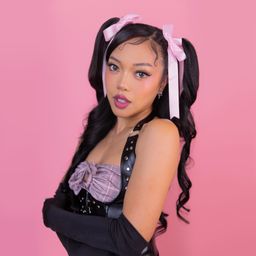 Nava Rose is a highly influential fashion and lifestyle content creator who has mastered the use of seamless TikTok transitions to show outfit changes and makeup glow-ups. Her highly engaged fans look to her for the most up-to-date fashion trends, styling tips, and DIY tutorials. She has partnered with top brands such as Moncler, Revlon, Beats, Reebok, and Asos, and recently shot a commercial for Taco Bell. A master of upcycling outfits and transforming everyday items into fashionable pieces, Nava is always giving tips on how to slay the fashion game while staying on a budget.
Creator Track
TikTok Tips from Emerging & Established Creators
Duration: 1 hour
Location: Room 210
Thursday, June 22
11:30 am - 12:30 pm
Featuring: De'Marcus Shawn (artbydemarcusshawn), Laura Gouillon, Nava Rose and more
Whether you're just starting your journey on TikTok or have already found your community on the platform, TikTok opens doors to new, exciting opportunities. In this session, you'll hear from creators in every stage of the TikTok journey who utilize in-app tools to create next-level content. Learn more about TikTok's unique features and get inspiration for your next video!
Participants
---
Community Track
Strut Your Stuff
Duration: 1 hour
Location: Creative Lab Stage
Friday, June 23
1:00 pm - 2:00 pm
Featuring: Crescentshay, MissDarcei, Nava Rose and more
From flashy and fabulous to eclectic and electric, these creators slay all day! Join them for a fashion-forward panel as they reflect on their unique sense of style and how they found a look to call their own.
Participants
---