Brooklynne Webb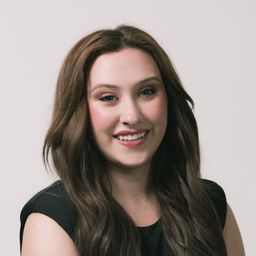 Victoria, British Columbia native Brooklynne Webb has always enjoyed being creative and entertaining an audience. A performer since childhood, she grew up figure skating, dancing, acting in musical theater, and singing in the choir. It wasn't until she reached high school that she found her true passion for creating content on social media, and it was a discovery that would change her life forever. Webb happened upon social media success by chance. Like most teens, she originally created her TikTok account to share content with friends and pass the time between classes. Though she was active on the platform, she didn't see content creation as a career option until the pandemic hit in early 2020 and her following started rising into the millions. Webb strives to create unique and engaging videos that convey a strong message. She aims to emphasize the importance of living your life unapologetically with good intentions, while reinforcing the belief that you should always chase your dreams. Webb is also an aspiring model and staunch advocate for body positivity. She teamed up with BeBe Rexha for a viral TikTok on the topic, and has collaborated with well-known brands including Steve Madden, L'Oreal, and Benefit to name a few. Her advocacy has garnered coverage with many well-known media outlets including Good Morning America, Nightline, Buzzfeed, and more. Webb has also unintentionally made a name for herself in the world of music. In an elaborate "social experiment," she dove head first onto the scene with the release of her hit single "My Crown," along with its accompanying music video and remix album. The LP charted as the 7th biggest debut on Spotify in the US the week it released, fully independently as well as #9 in the U.K. The song and album, which have amassed millions of streams to date, is a satirical take on the constant online hate most individuals face and how she chooses not to perpetuate that negativity. By creating a song that went viral because of the hate, Webb sought to prove that the people who try to take her down only further her success. Webb recently released a follow-up to the wildly popular track, a catchy Christmas single called "My Sleigh," which is available now on all streaming platforms. Outside of online content creation, she launched her own merch line Unapologetically Me, which she holds very close to her heart. The line represents the sentiment she hopes to express in her content and in her music, to always be your authentic self. In her spare time, Webb enjoys listening and dancing to music as well as spending time with friends at Six Flags.
Community Track
Every Body is Beautiful
Duration: 1 hour
Location: Amplify Stage
Thursday, June 22
2:30 pm - 3:30 pm
Featuring: Sierra Schultzzie, naomiheartsxo, Nikki Garza and more
The body confidence movement is gaining more and more traction every day with many creators embracing what makes them unique and encouraging their fans to do the same. Listen in on this discussion on the importance of this shift and the impact of viewers seeing themselves in the people they see on screen. Plus, panelists will touch on ways that the media and marketing campaigns have gotten it right and when they have missed the mark.
Participants
---
Community Track
Be Kind Online
Duration: 1 hour
Location: Spotlight Stage
Thursday, June 22
5:30 pm - 6:30 pm
Featuring: naomiheartsxo, Chrissy Chlapecka, Drew Afualo and more
These creators work tirelessly to entertain their fans, and yet they often bear the brunt of cyberbullying. In this panel, they'll discuss the impact cyberbullying has on their lives and careers, how they deal with it, and the importance of building positive digital communities.
Participants
---