Mercury Stardust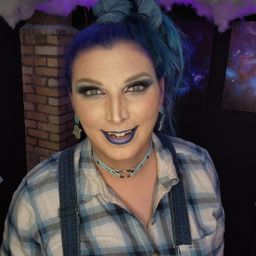 Mercury Stardust is a Professional Home Maintenance Technician, burlesque performer, and award-winning activist. Known widely as the Trans Handy Ma'am, her unique brand of compassionate education in the Home Repair space has earned her internet fame. With over 2.2 million followers on TikTok and over 180k followers on Instagram, Mercury spreads DIY knowledge with love. Her expertise includes rental maintenance, landlord negotiations, clogs, drywall, painting, minor electrical repairs, caulking, and more.
Community Track
Talk Valentina! Effective Allyship
Duration: 1 hour
Location: Spotlight Stage
Thursday, June 22
10:00 am - 11:00 am
Featuring: Mamatot, Mercury Stardust, Deison Afualo
Being an ally goes beyond voicing your support for a cause on social media. From leading with empathy, to active listening, to using your voice and position of privilege to amplify others, these creators are here to identify the actionable steps you can take today to become a better ally and uplift your community.
Participants
---
Community Track
Shattering the Digital Glass Ceiling
Duration: 1 hour
Location: Discover Stage Presented by Wondershare
Thursday, June 22
1:00 pm - 2:00 pm
Featuring: Victoria Browne, Tatyana Joseph, Lala Sadii and more
Join some of digital content's leading ladies as they reflect on what it's been like to be a woman online over the past year. Hear about the ups and downs, and the many ways these creators feel their content speaks to, encourages, inspires, and unites other women!
Participants
---
Community Track
Get Smart
Duration: 1 hour
Location: Spotlight Stage
Friday, June 23
4:00 pm - 5:00 pm
Featuring: sidneyraz, Renegade Science Teacher, The Truth Doctor and more
At the intersection of entertainment and education, these creators aim to teach you something new with almost every upload! Join these brilliant minds as they break down the process of delivering lessons that make us a little smarter every day.
Participants
---