Carter Kench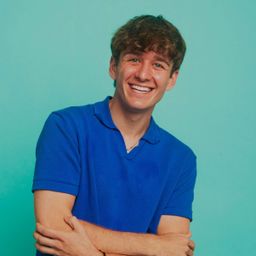 Carter Kench, better known as CringeCarter, is one of the most colorful creators today! From his fluorescent bedroom to his absolutely addictive sense of humor and delivery, it's no wonder that he has amassed a following of over 10 MILLION combined fans across platforms. Obsessed with fast food, theme parks, sugary coffee drinks, and customizing his clothing with neon colors, Carter brings his unique vlog-style posts to life with a style all his own!
Community Track
Detoxifying the Internet
Duration: 1 hour
Location: Amplify Stage
Saturday, June 24
4:00 pm - 5:00 pm
Featuring: Carter Kench, Reif Harrison, De'Marcus Shawn (artbydemarcusshawn) and more
With the surge of content promoting ideals rooted in toxic masculinity, it's time for an important conversation about how we can combat the effects of this trend. In this panel moderated by Pili Tanuvasa, creators who identify as men will come together to discuss the ways in which they use their content to challenge toxic masculinity, encourage healthy behaviors, and inspire positive change among their young viewers.
Participants
---
Community Track
Festival Dance Party: Let's Go, Girlypops!
Duration: 2 hours 30 minutes
Location: Festival Stage
Thursday, June 22
7:00 pm - 9:30 pm
Featuring: Chrissy Chlapecka, Bryce Xavier, Carter Kench and more
OMG, here she comes! Release your inner fangirl at VidCon's 90's themed dance party. Grrrl, you better work it in your crop tops, denim, and platform sneakers. Now get your fanny packs on the dance floor.
Participants
---