Brent Rivera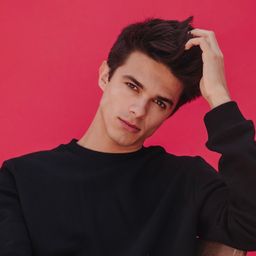 Brent Rivera is a 24-year-old content creator residing in Huntington Beach, California. With nearly 96 million followers across all social media channels, Brent is a household name. Brent has been a digital creator for the past decade; after gaining popularity on Vine, he developed an audience on all socials and is now incubating the next crop of digital stars.
Creator Track
From YouTube Channel to Successful Talent Studio
Duration: 1 hour
Location: Room 204
Friday, June 23
1:00 pm - 2:00 pm
Featuring: Brent Rivera, Evan Britton
Brent Rivera has been one of the most popular YouTubers over the past decade. A few years ago, he pivoted and co-founded Amp Studios, a creator collection of Brent and Lexi Rivera, Ben Azelart, and several others. Together, they generate over 500 million long-form YouTube views per month and roughly 3 billion total views per month across all platforms. Learn more about what inspired this shift and how Rivera discovered success through collaboration.
Participants
---
Industry Track
Creator-Entrepreneurs & the Next-Gen Media Marketplace
Duration: 25 minutes
Location: Industry Track Mainstage
Thursday, June 22
12:50 pm - 1:15 pm
Featuring: Brent Rivera, Max Levine, Dylann Sands and more
Could the next Disney be born out of the creator economy? The rapid growth of Amp Studios points to the answer being "definitely, maybe." By incubating talent and building diverse, vertically-integrated revenue streams across platforms, programming, personalities, and products, Amp Founders Brent Rivera and Max Levine seem to have crafted the blueprint of a modern media company. Join panelists for a look under the hood of creator-driven media businesses to explore the impact of companies like Amp Studios on the overall digital landscape.
Participants
---
Community Track
AMP World Takeover
Duration: 1 hour
Location: Arena
Friday, June 23
4:00 pm - 5:00 pm
Featuring: Brent Rivera, Lexi Rivera, Ben Azelart and more
Join your favorite squad all in one place! Anything can happen during this creator's choice session, so come prepared for fun.
Participants
---